Step 1: Log into portal.office.com with your username & password on the computer you want to install the software on.

Step 2: When you reach your inbox, click the "Gear" icon in the top-right corner.


Step 3: Click "Office 365" at the bottom of the sidebar, under "Your app settings".

Step 4: On the next page, click the "Install status" link, then click "Install desktop applications".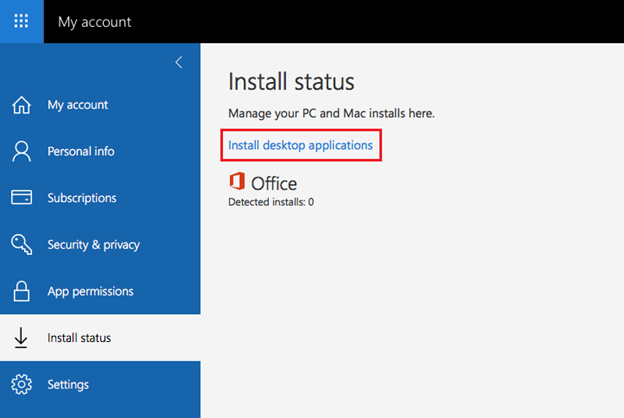 Step 5: On the next page. click the gray "Install" button at the bottom.

Step 6: You should start downloading a file called "Microsoft_Office_2016_Installer.pkg". When it is complete, open it.


Step 7: Follow the instructions in the installer.

Step 8: When installation is complete, open any Office program. It will ask you to log in to activate. Log in with your Michener email address & password.