Step 1: Log into portal.office.com with your username & password on the computer you want to install the software on.
Step 2: When you reach your inbox, click the "Gear" icon in the top-right corner.
Step 3: Click "Office 365" at the bottom of the sidebar, under "Your app settings".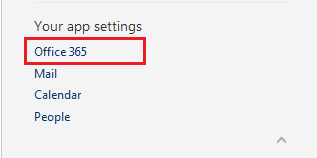 Step 4: On the next page, click the "Install status" link, then click "Install desktop applications"
Step 5: On the next page. click the gray "Install" button at the bottom.
Step 6: Installation should start automatically and run in the background until complete. You can check on the progress of the install by clicking the orange "O" icon in your system tray.
Step 7: When installation is complete, open any Office program. It will ask you to log in to activate. Click Sign in and log in with your Michener email address & password.