Due to the nature of Android, this setup can vary based on your specfic device, manufacturer, mobile carrier, Android software version, and device country of origin.
Many devices running Android 4.4 KitKat or higher autocomplete the setup, but some don't. Most devices running an earlier version of Android will require a fairly manual setup. The screenshots in this tutorial were taken on a Google Play Edition HTC One from WIND.
Step 1: First, tap the "Settings" icon in your App Drawer.
Step 2: Scroll down to "Accounts" and tap "+ Add Account".
Step 3: Tap "Corporate". On some devices, this option will be labeled something along the lines of "Microsoft® Exchange ActiveSync".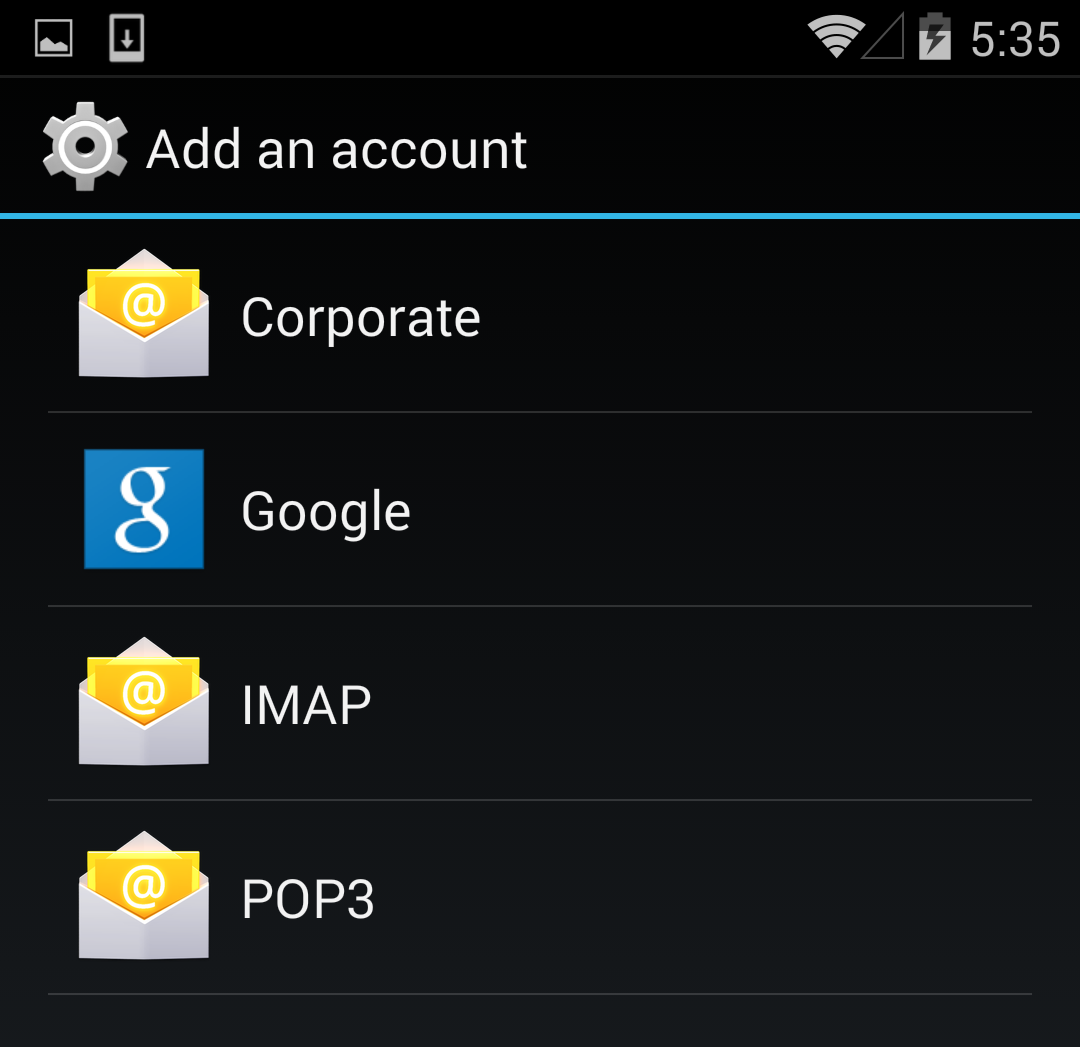 Step 4: Enter your full Michener email address and password, and tap "Next".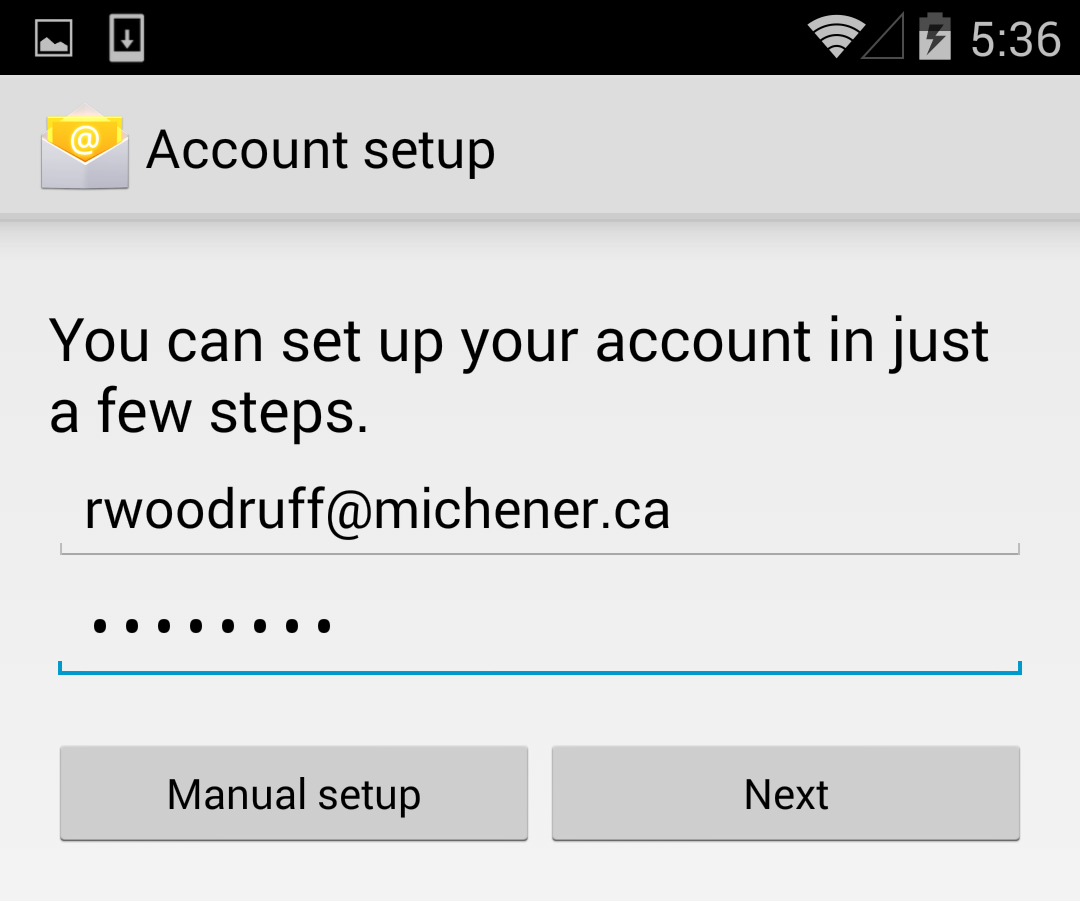 Step 5: On some devices, you'll be asked what type of account you're trying to add. Tap "Exchange".
Step 6: Your device will either automatically complete setup at this point, or ask for more information. If it requests more information, change the "Server" field to "outlook.office365.com". Tap "Next".
Step 7: If setup completed successfully, you should then see a "Remote security administration" warning. Tap "OK" to continue.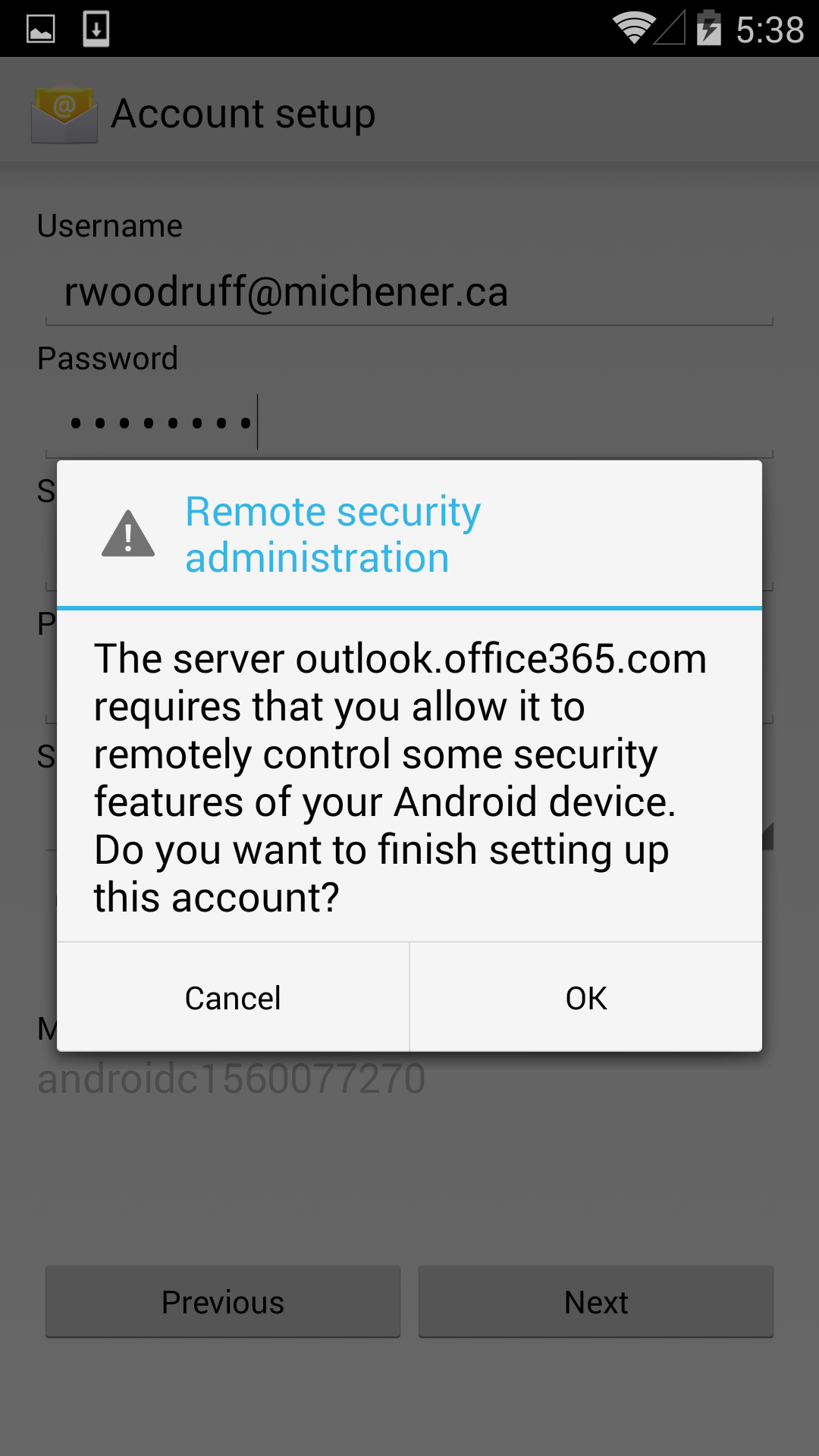 Step 8: On this page, you can choose the length of time email stays on your device from the "Days to Sync" dropdown menu. Leave everything else as default, and tap "Next".
Step 9: Finally, you should see an "Activate device administrator screen". Tap "Activate" to continue. That completes the setup, launch the "Email" app from your App Drawer to check your Michener Email account.
If your device differs from the test device in the above screenshots, here are some generic settings that may help.
Description: Michener
Domain: michener
Username: <your full Michener email address>
Email Address: <your full Michener email address>
Server Address: office365.outlook.com
Security Type: Leave as default, should be SSL/TLS
Port: Leave as default, should be 443.
If you have any trouble with these instructions or are unable to complete setup for any reason, please contact the Helpdesk and we can guide you through the process, or bring your phone to the Helpdesk and we can assist.