Step One: First, tap the "Settings icon on your home screen.
Step Two: Tap "Passwords & Accounts".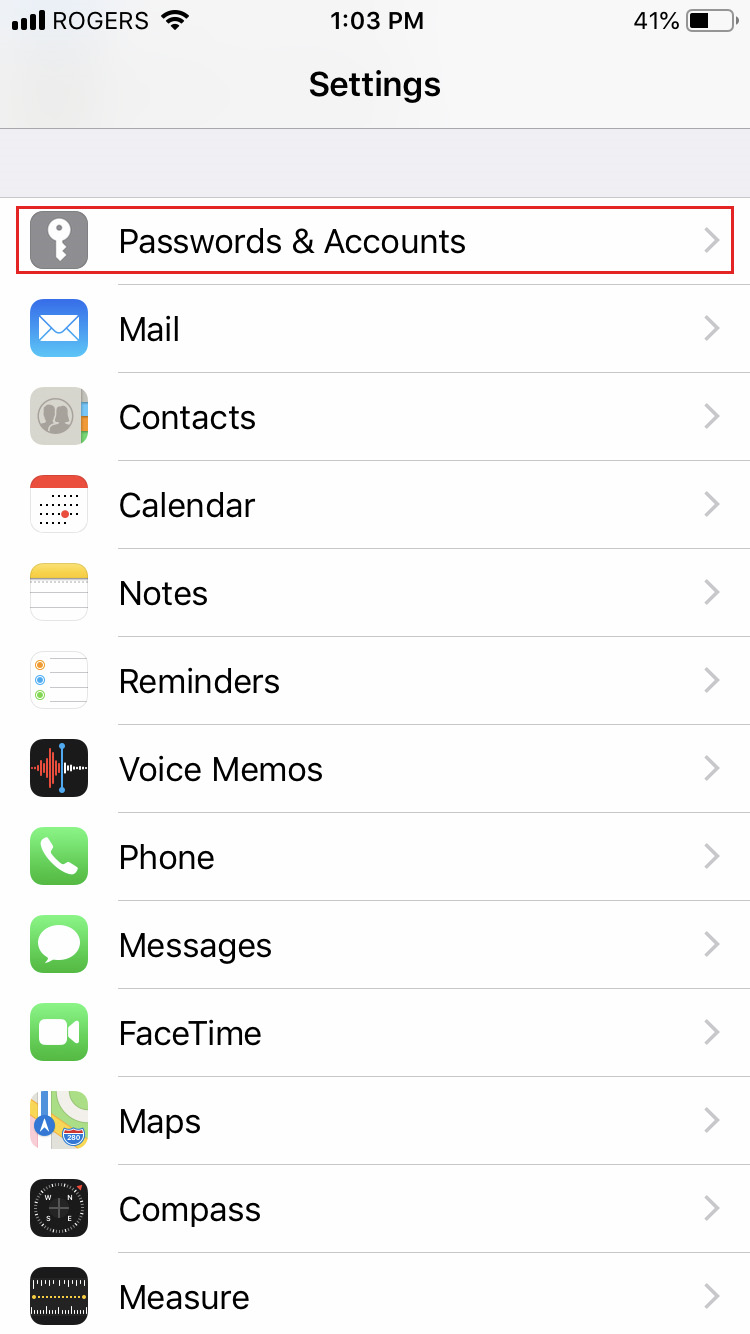 Step Three: Tap the "Add Account" button at the bottom of the screen.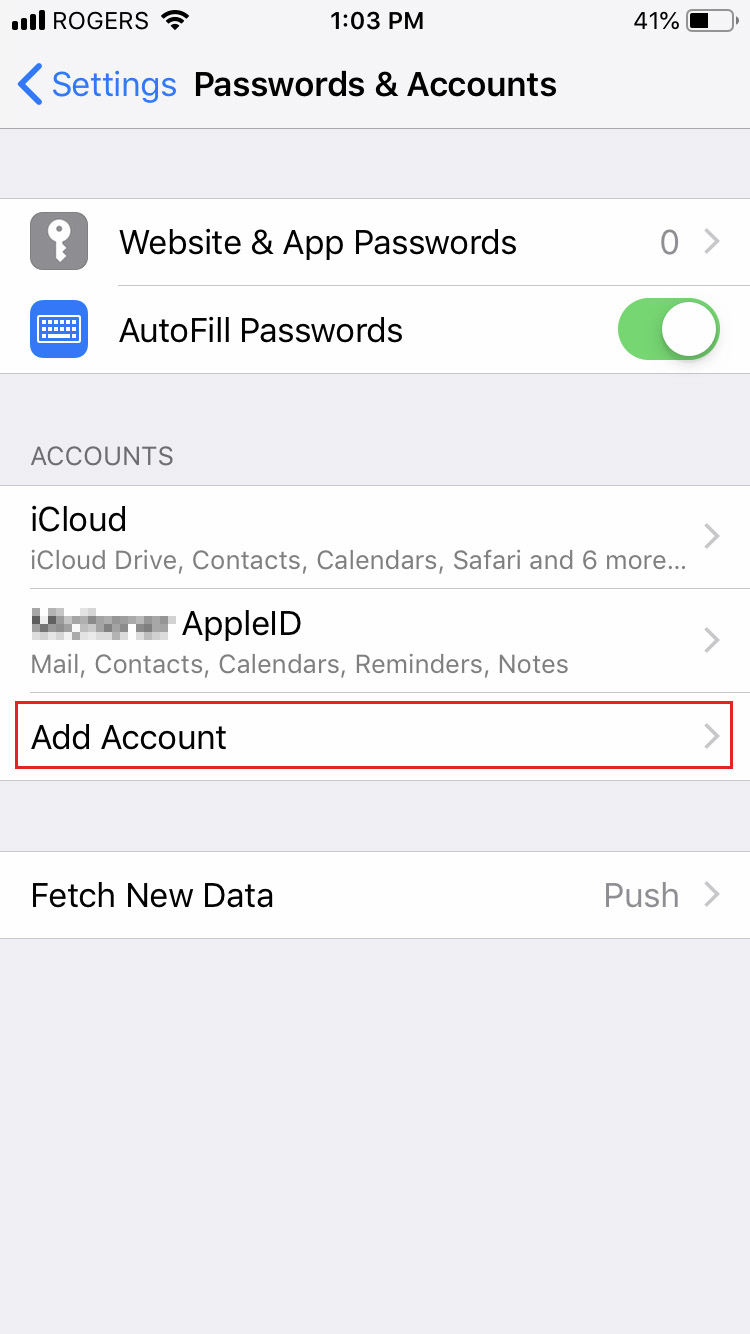 Step Four: From the list, choose "Exchange".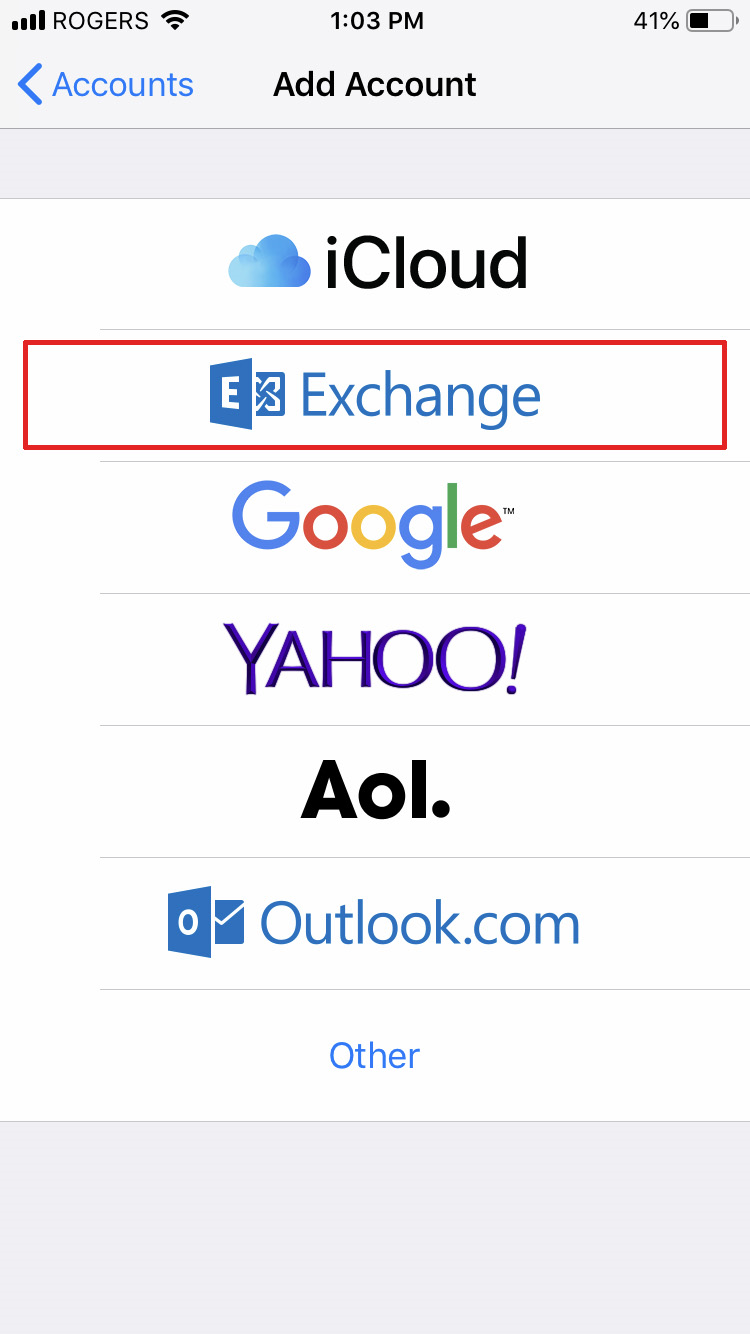 Step Five: Now provide your Michener email address and click Next. Click Sign In.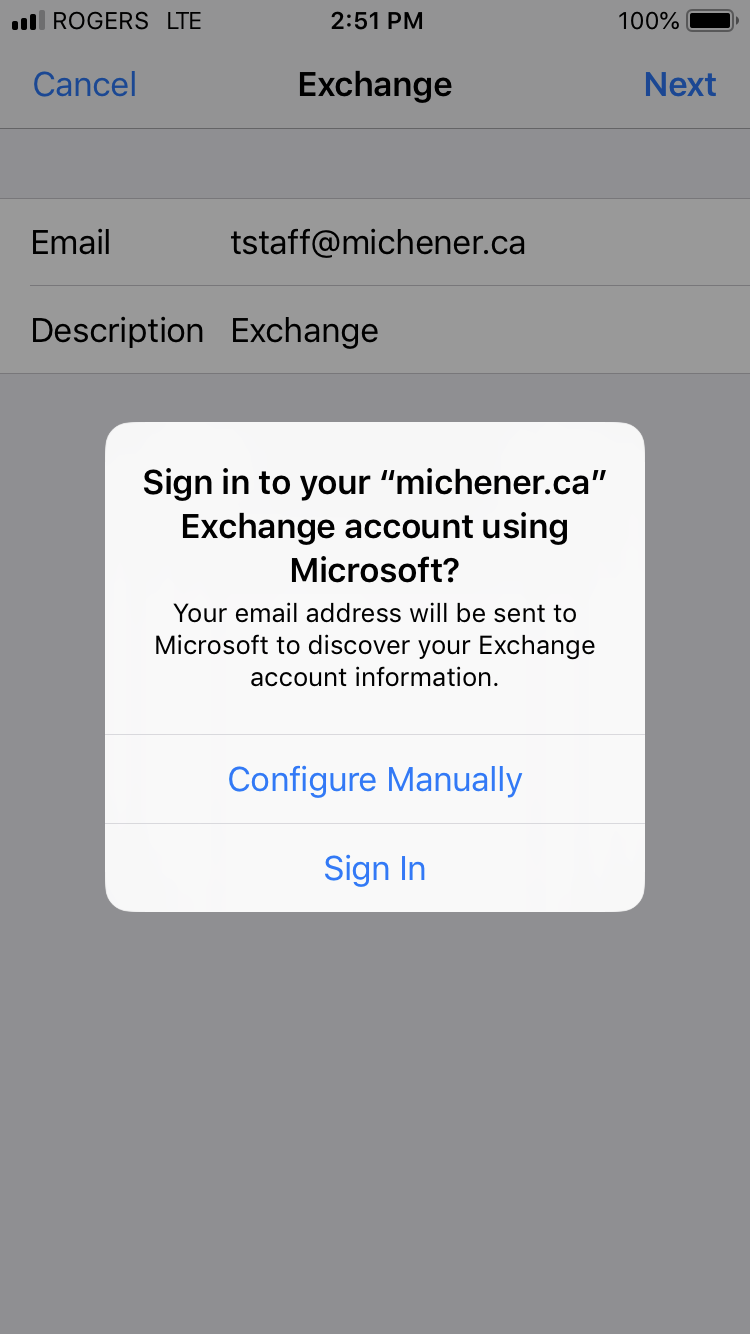 Step Six: Enter your email password and click Sign in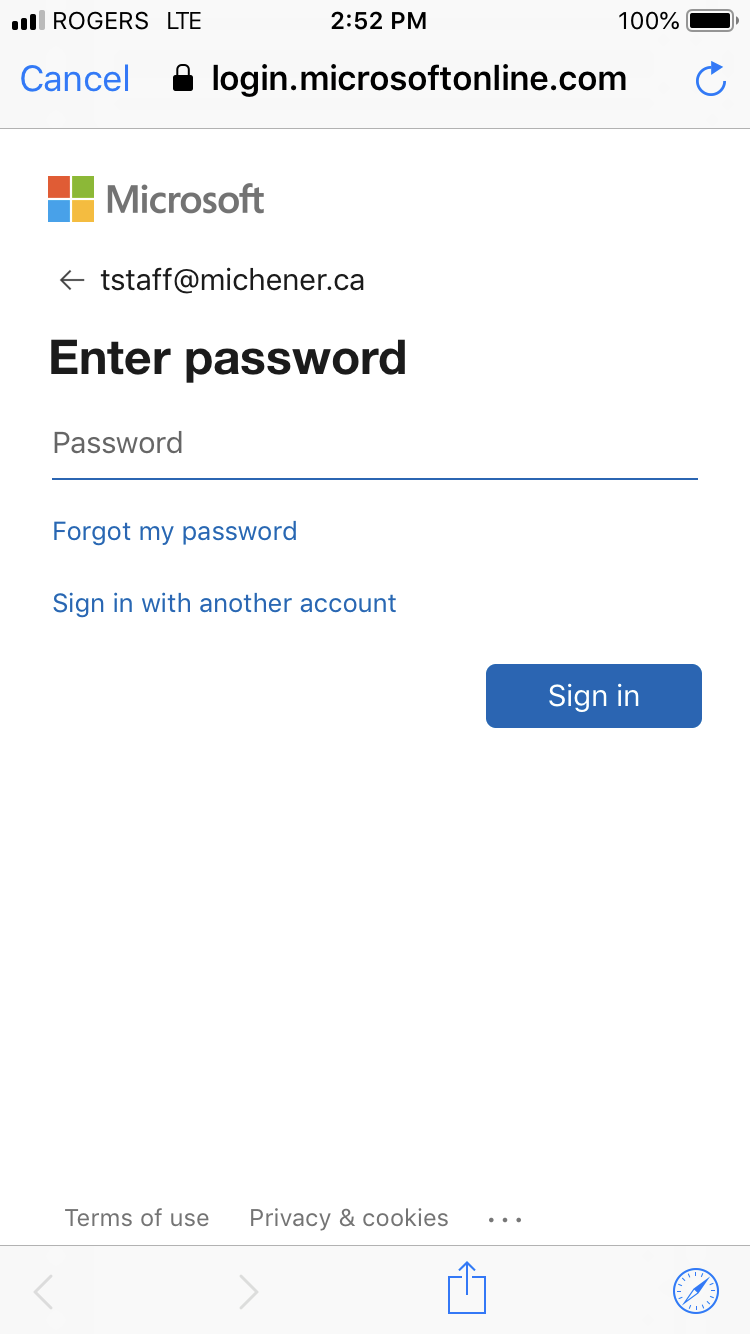 Step Seven: Approve your sign up with your authenticate method.
Step Eight: Enable and disable features you would like to use and tap "Save".
Step Nine: Check your Mail app for Michener email.